PALLET BACK STOPS
Pallet Back Stops are ideal for flue space control in single-row and double-row pallet rack applications.
The purpose of the Back Stops is to provide your pallet racking system with a continuous and clear longitudinal flue space.
It is used for fire safety and to prevent pallets from obstructing your flue spaces in the event of a fire. In addition, Back stops aid your fire sprinkler system work correctly if a fire breaks out in your warehouse.
Pallet Back Stops are durable and cost-effective flue space dividers that provide a fixed 6" or more unobstructed longitudinal flue space within your pallet rack application. The Back Stops can also be with Structural pallet rack systems.
The pallet stops also act as a pallet safety stop and help prevent pallets from being pushed in too deep in the racking system and obstructing your pallet rack flue spaces.
Stay compliant with the Fire Department and help keep your pallet rack system and flue space safe with our easy-to-install Back Stops. Need Installation? We will deliver and install your back stops in Southern California. To stay compliant you may also use Flue Space Labels
Available Sizes
 12-Inch provides a 6-Inch Flue Space

18-Inch provides a 12-inch flue space

24-Inch provides an 18-Inch flue space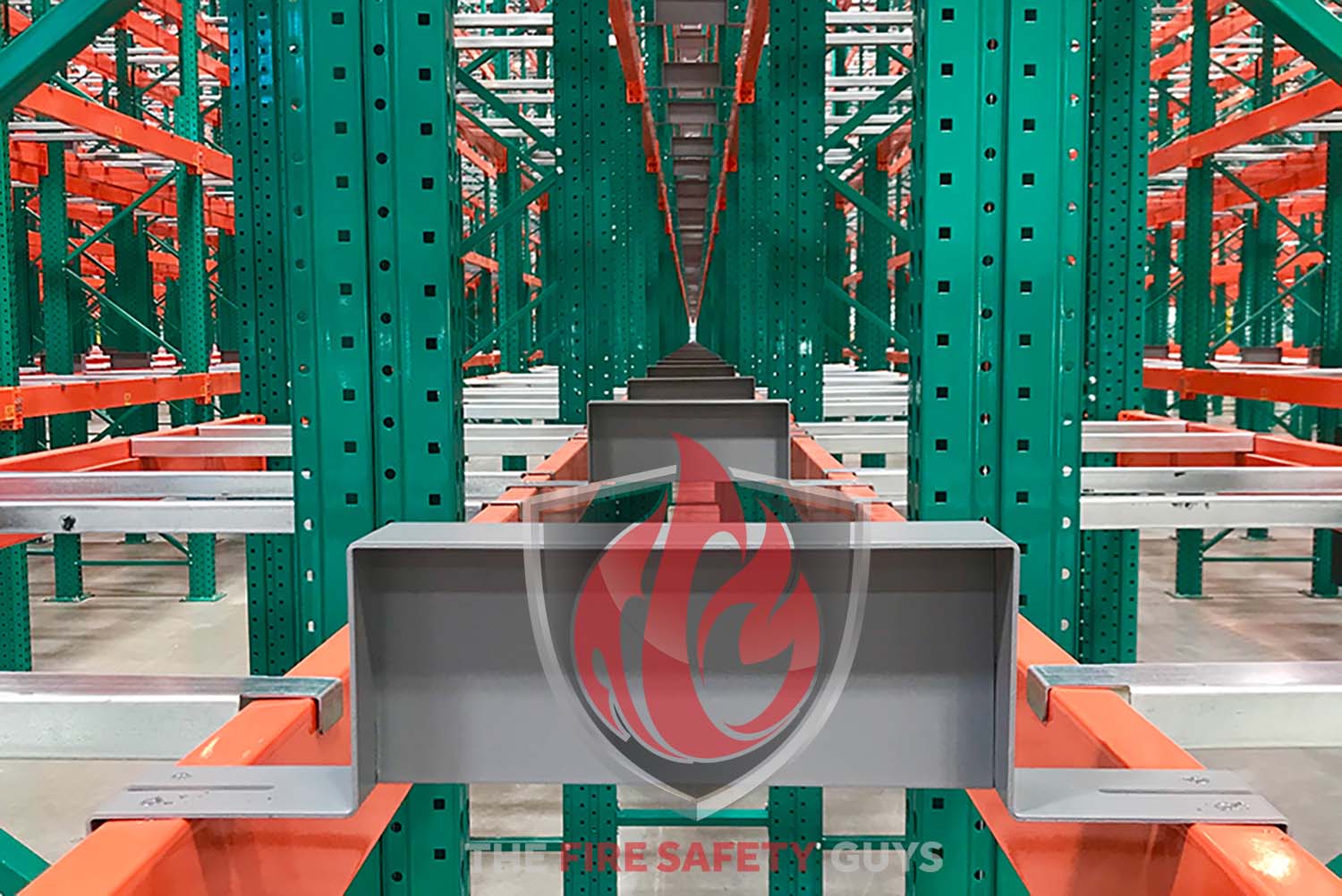 DOUBLE PALLET BACK STOP
Use on double row pallet rack systems only.
5″ height to prevent pallets from entering the flue space area.

Consistently keep a fixed flue space within your entire pallet rack system

Securely fits around wire deck with a two gauge diameter.

4 Prepunched holes for mounting
Options
Custom colors available

Single and Double designs are available

Durable powder-coated texture for longer lasting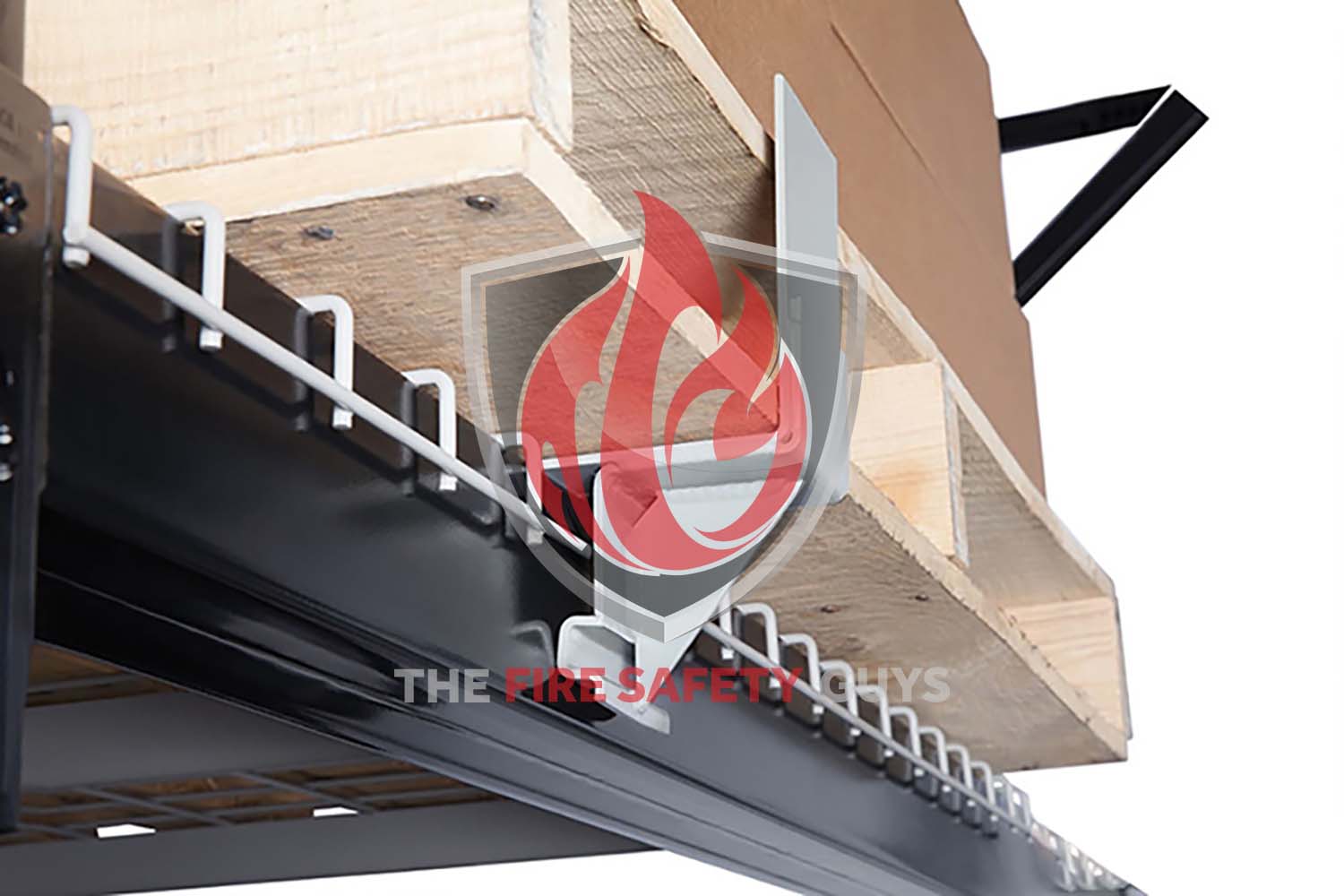 SINGLE PALLET BACK STOP
Use only on single row Pallet Rack Systems. It May be used on double row racks when not all level are consistent
Robotic Welds for smooth surface

Install easily with 4 tek-screws

Durable powder coat painting

May be requested in custom colors (additional fee)