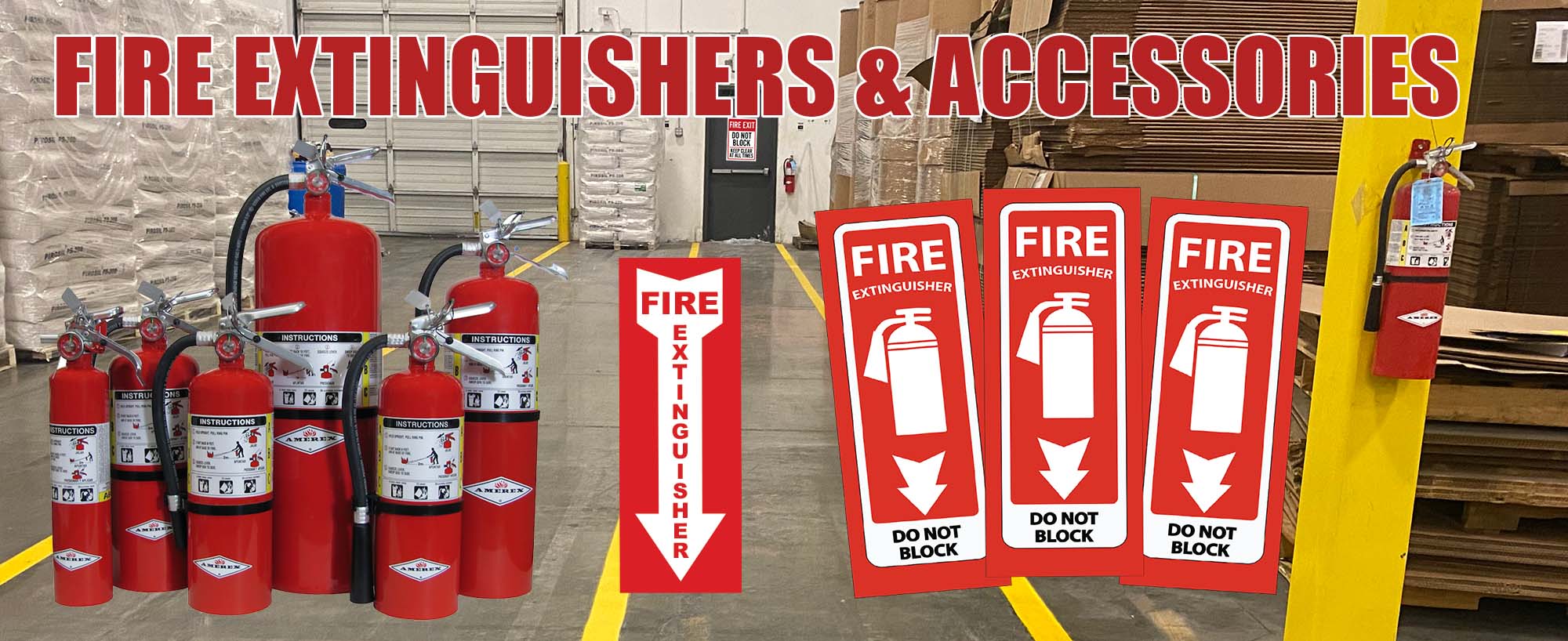 Welcome to our Fire Extinguishers and Fire Extinguisher Accessories Page. We have compiled the most commonly used Fire Extinguishers & Fire Extinguisher accessories in an office or Warehouse Environment.
If you don't see the product, you are looking for here? Then, chances are it will not help you pass inspection.
Our products were carefully selected to help you pass inspection based on our experience in dealing with various Fire Departments and Fire Marshals.