Description
Additional information
Reviews (0)
Description
PHOTOLUMINESCENT EXIT SIGNS are NFPA and IBC COMPLIANT
Are you Looking for an economical way to comply with Building Code and High Piled Permit Compliance? The Single-Sided and Double-Sided Photoluminescent Exit signs are inexpensive. In addition, they are NPFA 1 (Fire Code) and NFPA 101 (Life Safety Code), International Building Code (IBC), International Fire Code (IFC), International Code Council (ICC), and OSHA compliant.
Our Photoluminescent Exit signs are an alternative to electric-powered exit signs that can be expensive to install and delay your inspection. In addition, in some jurisdictions, you must provide them with a separate light installation permit.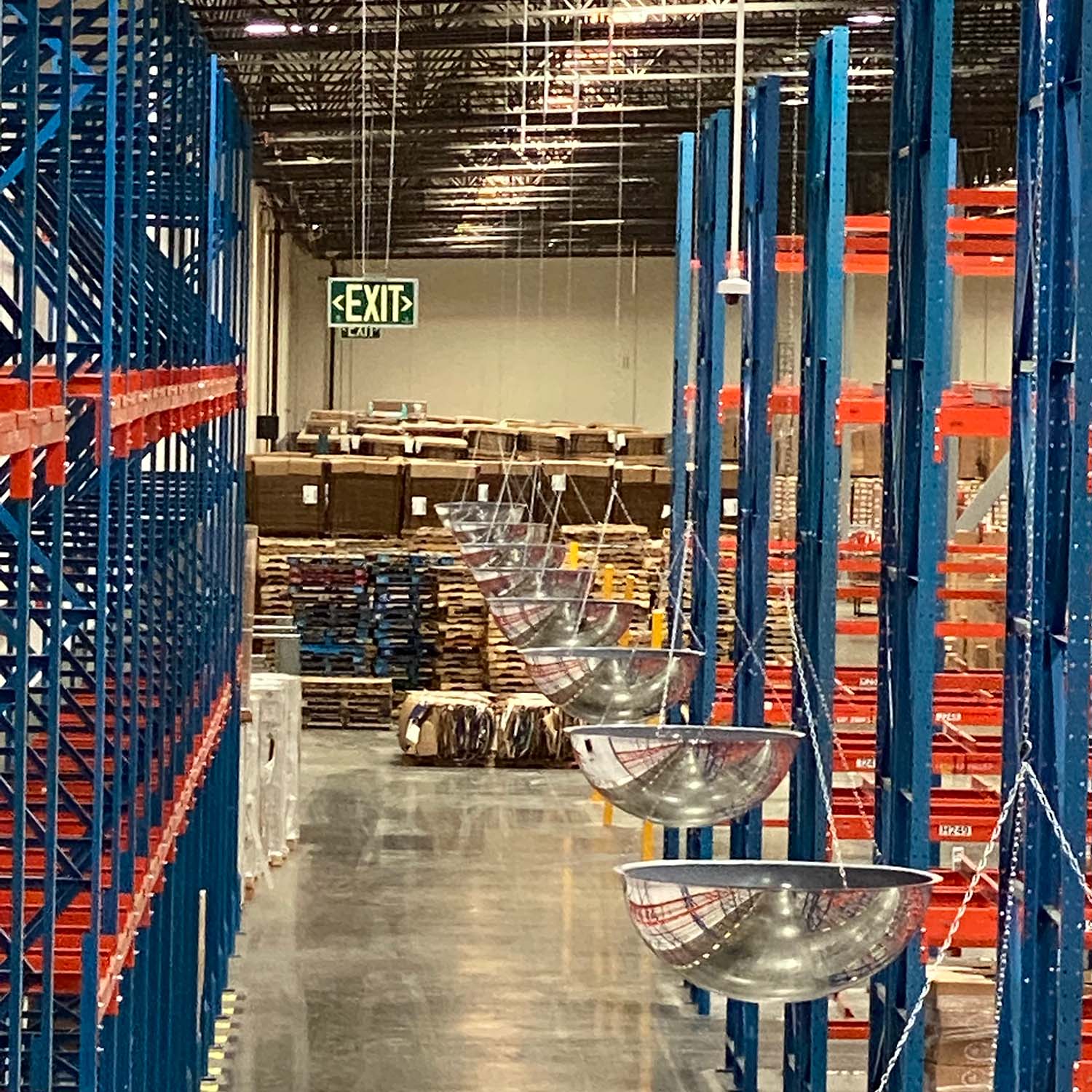 EGRESS PATH COMPLIANCE
Providing your employees with a safe walkway throughout the warehouse is required for you to pass your High Piled Storage Permit and Rack Installation Permit.
This pathway is known as Egress Path. The Egress Path Consists of four items;
 An unobstructed walk path through the warehouse or building

A well-illuminated walkways through out the building and rack system tunnels

Visual Aides such as Exit signs that will guide the workers out of the warehouse

Unobstructed and fully functioning Emergency Access Doors. 
PHOTOLUMINESCENT EXIT SIGNS VS. ELECTRIC POWERED EXIT SIGNS
PHOTOLUMINESCENT EXIT SIGNS
Inexpensive and Durable

Comply with Fire Code and Building Code

Can be used for Walkpaths and Tunnels

The maximum afterglow duration is 90 minutes

Easy to install and are zero maintenance year-round

30-year manufacturer warranty

Made of recycled material
ELECTRIC POWERED EXIT SIGNS
Expensive to install and upkeep

In some jurisdictions, a separate light installation permit may be needed

Can Delay your High Piled Storage Permit and Rack Installation approval

30 Minute backup battery

Extra wire conduit attached to Racking system that can get crushed by pallets or Forklifts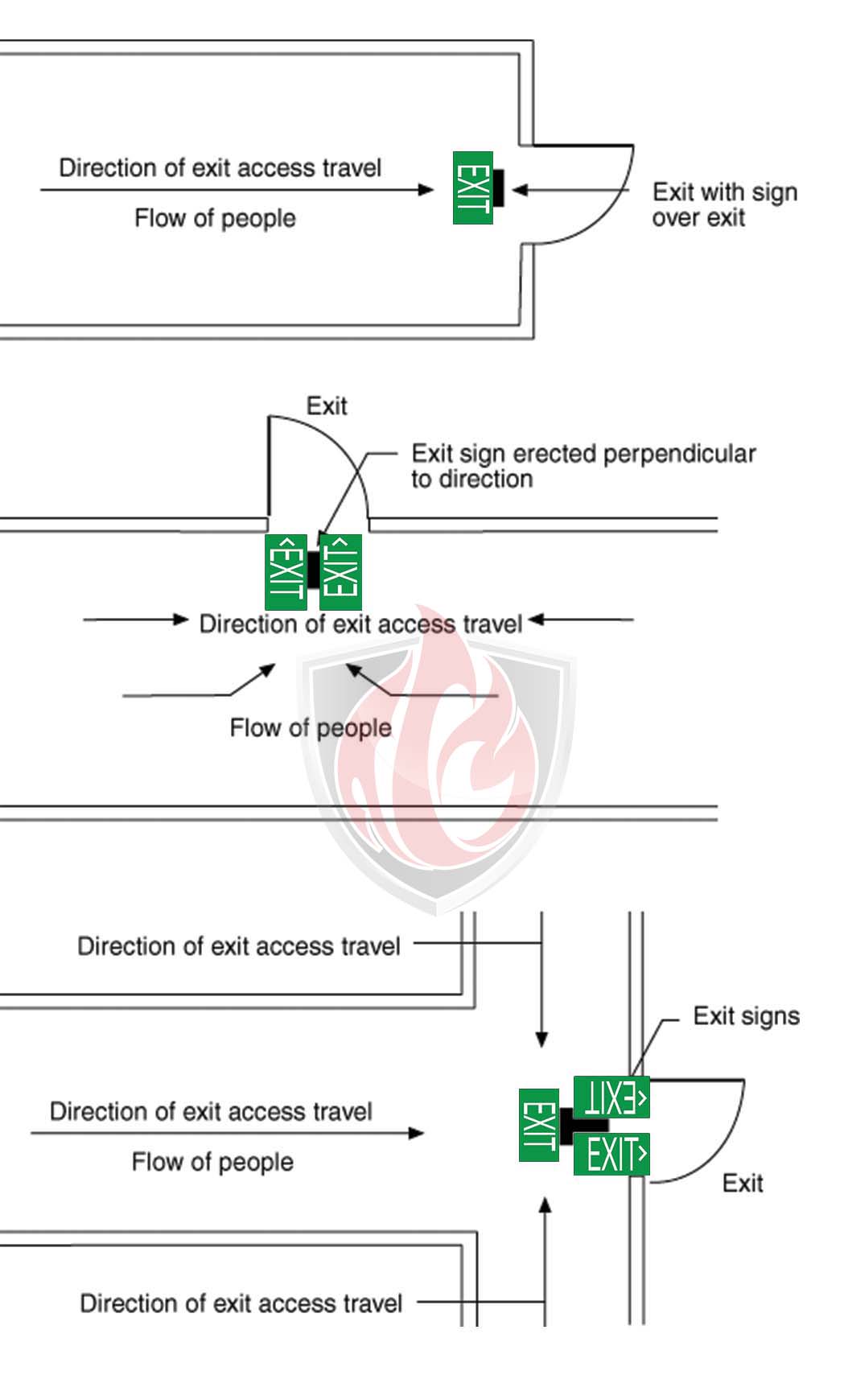 PROPER WAY TO INSTALL YOUR EXIT SIGNS
This excerpt is from the NFPA101 Life Safety Codes book (A.7.10.1.2.1). If the main entrance also serves as an exit. It will usually be sufficiently evident to occupants so that no exit sign is needed.
The character of the occupancy has a practical effect on the need for signs. For example, in any assembly occupancy, hotel, department store, or other building subject to transient occupancy, the need for signs will be greater than in a structure subject to permanent or semi-permanent occupancy by the same people, such as an apartment house where the residents are presumed to be familiar with exit facilities because of regular use thereof.
Even in a permanent residence–type building, however, there is a need for signs to identify exit facilities, such as outside stairs that are not subject to regular use during the expected occupancy of the building.
The requirement for the locations of exit signs visible from any direction of exit access as illustrated
Additional information
| | |
| --- | --- |
| Weight | N/A |
| Dimensions | N/A |
| Style: | Single-Sided, Double-Sided |
| Color: | RED, GREEN |
---
Only logged in customers who have purchased this product may leave a review.